Tania León, Composer in Residence

Jacob Ashworth, violin

Bixby Kennedy, clarinet

Lee Dionne, piano
Darius Milhaud: Suite for clarinet, violin, and piano, Op. 157b
Stravinsky; Duo Concertante
Brahms:  Clarinet Sonata
Stravinsky: Histoire du
soldat
trio
Concert postponed until May 20th  
Katie Hyun, violin
Mayuki Fukuhara, violin
Andrew Gonzalez, viola
Jiwon Kim, viola
Nick Pauly, viola

Caeli Smith, viola
Benjamin Larsen, cello
Eric Umble, clarinet
Kate Umble, trumpet

Julie Lee, flute

Robert Sirota: Epimetheus

Tania León: String Quartet No. 2​

Brahms:
Viola Quintet No. 2 in G Major, Op. 111
September 17, 2017
Sunday - 3:00 pm
Basses Loaded
 
Nanci Belmont, bassoon
Benjamin Larsen, cello
Ava Nazar, piano

Mozart: Sonata for Bassoon and Cello in B-flat Major, K. 292
Hindemith: Four Pieces for Bassoon and Cello
Debussy: Sonata for Cello and Piano in D minor, L. 135
Beethoven: Sonata for Cello and Piano No. 4, Op. 102, no. 1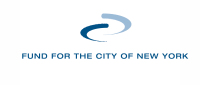 October 8, 2017
Sunday - 3:00 pm
Nanci Belmont, bassoon
Rosie Gallagher, flute
Stuart Breczinski, oboe
Bixby Kennedy, clarinet
Patrick Jankowski, horn

Joan Tower: Island Prelude
Francis Poulenc: Sonata for Clarinet and Bassoon
Tania León: De Memorias
George Rochberg: Duo for Oboe and Bassoon
Gyorgi Ligeti: Six Bagatelles

 
Merz Trio

Brigid Coleridge, violin
Julia Yang, cello
Lee Dionne, piano

Beethoven: Piano Trio in G Major, Op. 1, No. 2
Schubert: Notturno in E-flat Major, Op. 148
Shostakovich: Piano Trio No. 2 in E minor, Op. 67 
October 29, 2017
Sunday - 3:00 pm
Sheng-Ching Hsu, violin
Brian Bak, violin
Maren Rothfritz, viola
Benjamin Larsen, cello​
Daniel Epstein, piano

Tania León: Elegia a Paul Robeson for piano trio
Robert Sirota: String Quartet No. 2, 'American Pilgrimage'
Brahms: Piano Quartet No.2 in A Major, Op. 26
Jonny Allen
Victor Caccese
Ian Rosenbaum
Terry Sweeney

  with

Melissa Baker, flute

Victor Caccese: Bell Patterns
Caroline Shaw: Taxidermy
Allison Loggins-Hull: Hammers
David Crowell: Music for Percussion Quartet
Viet Cuong: Water, Wine, Brandy, Brine
Steve Reich: Music for Pieces of Wood
November 19, 2017
Sunday - 3:00 pm
Linda Chesis, flute
Junghyun Kim, piano

And the flute flock:
Di Cao
Kelly Catlin
Hector Gonsalez-Saez
Cierra Hall

Jingping
He
Beomjae Kim

Zuoliang
Liu
Megan Trach
Michelle Whitmore
Peter Schickele: Monochrome 1
Joseph Bodin de Boismortier: Concerto, op 15 No 3
Gabriel Fauré: Fantaisie
Charles Griffes:  Poem
Francis Poulenc: Sonata
John Luther Adams: Strange Birds Passing
Olivier Messiaen: Le Merle Noir
Tchaikovsky: The Nutcracker Suite (arranged by Ary van Leeuwen)

Annual Fundraiser Benefit Concert
Mélanie Clapiès, violin
Deborah Song, violin
Lynn Bechtold, violin
Sun Young Hwang, violin
Nick Pauly, viola
Benjamin Larsen, cello
Dara Bloom, bass
Dylan Ward, saxophone
Eric Umble, clarinet
Terry Sweeney and Victor Caccese, percussion
Yinfei Wang, piano

Michal Raymond Massoud, conductor 
Janáček: String Quartet No. 1
Tania León: Toque
Schubert: Piano Trio No. 2 in E-flat Major, D. 929

Regular $40
Student $25 (with ID)
*denotes premiere
Concerts dates and programming subject to change. 
Elspeth Davis, mezzo-soprano
Drew Vella, viola
Caleigh Drane,cello

t.b.a, violins

The Juliet Letters
Voices of Latin America
Domenic Salerni, violin

Nick Pauly, viola  

Benjamin Larsen, cello
Yinfei Wang, piano


Roberto Sierra:
Fuego de angel
Beethoven:
Piano trio version of Symphony No 2, Op. 36
Eugene Drucker, violin
Roberta Cooper, cello
Beth Levin, piano
Program includes works by Clara Schumann, Robert Schumann, and Brahms